1. MBBS program
Starting the program in 2002, Shandong University is one of the first universities to admit international students to the MBBS program (Bachelor of Medicine & Bachelor of Surgery) in clinical medicine. SDU was authorized by the Ministry of Education as demonstration base for international students in 2013. Currently more than 300 MBBS students study here with 34 different nationalities in Asia, Europe, America, Africa and Australia, etc. The six-year medical education will provide students with basic knowledge, skills and professionalism needed for medical practice. The compulsory courses are divided into general education, pre-medical courses, basic medical sciences and clinical medical sciences. Apart from the theoretical part, students will gain practical experience during a 48-week clinical rotation in the teaching hospitals. If students pass all the required courses and acquire enough credits, they will earn the degree Bachelor of Medicine or Bachelor of Surgery.
The program intends to foster competent physicians with a broad medical knowledge in the fields of medical science, clinical and preventative medicine. The program is taught and assessed in English. The program taught using different methods like lectures, small group discussions, laboratory classes and problem-based learning. We invite prominent foreign professors from other medical universities to give lectures. We aim to insure MBBS students are involved in clinical medicine as early as possible. Starting from the second year we offer a series of clinical courses and clinical rotation to enable the students to think and act as an early medical practitioner. Shandong University offers a friendly study and living environment for international students and comfortable on-campus accommodation.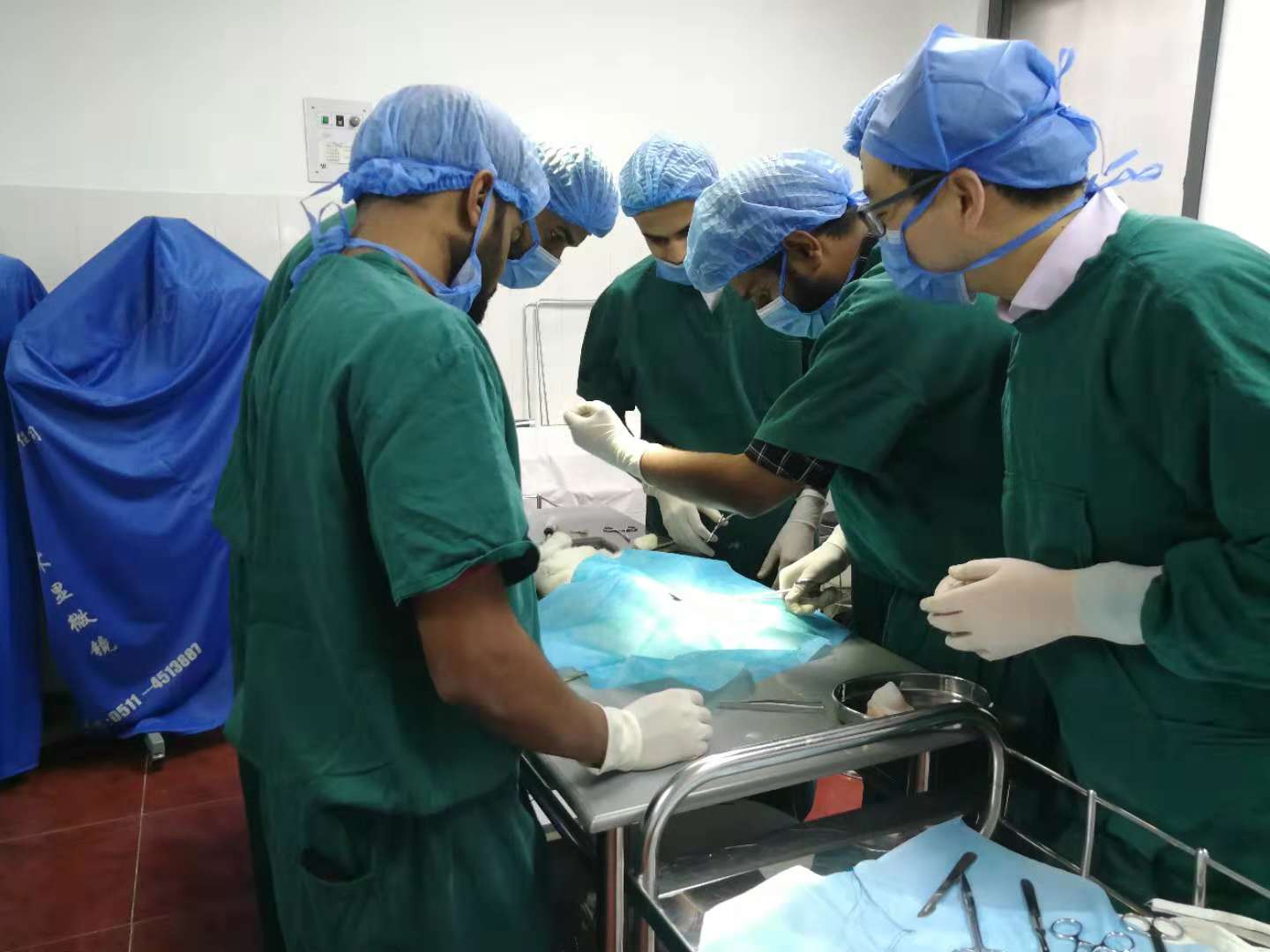 The following courses are mandatory:
| | | |
| --- | --- | --- |
| Cell Biology | Behavioral Science | Internal Medicine |
| Human Anatomy | Medical Chinese | Surgery Medicine |
| Histology and Embryology | Human Genetics | Gynecology and Obstetrics |
| Human Physiology | Pathology | Pediatrics |
| Biochemistry | Pharmacology | Psychiatry |
| Molecular Biology | Pathophysiology | Neurology |
| Neuroanatomy | Diagnostics | Ophthalmology |
| Human Parasitology | Operative Surgery | Otorhinolaryngology |
| Medical Immunology | PBL | Dermatology |
| Medical Microbiology | Nuclear Medicine | Preventive Medicine |
| Medical Ethics | Medical Imagology | Pre-probation |
| Traditional Chinese Medicine | Infectious Diseases | Clinical Skills Training |
*Totally more than 60 courses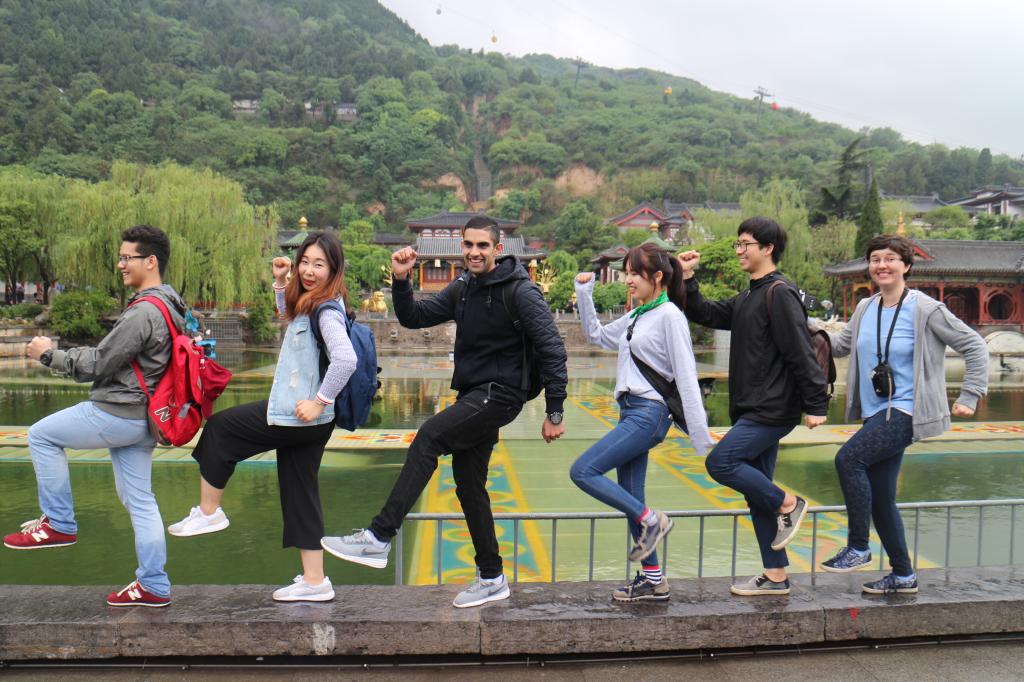 Duration of the program
The duration of the MBBS program is six years. Students should complete the program within a maximum of 8 years.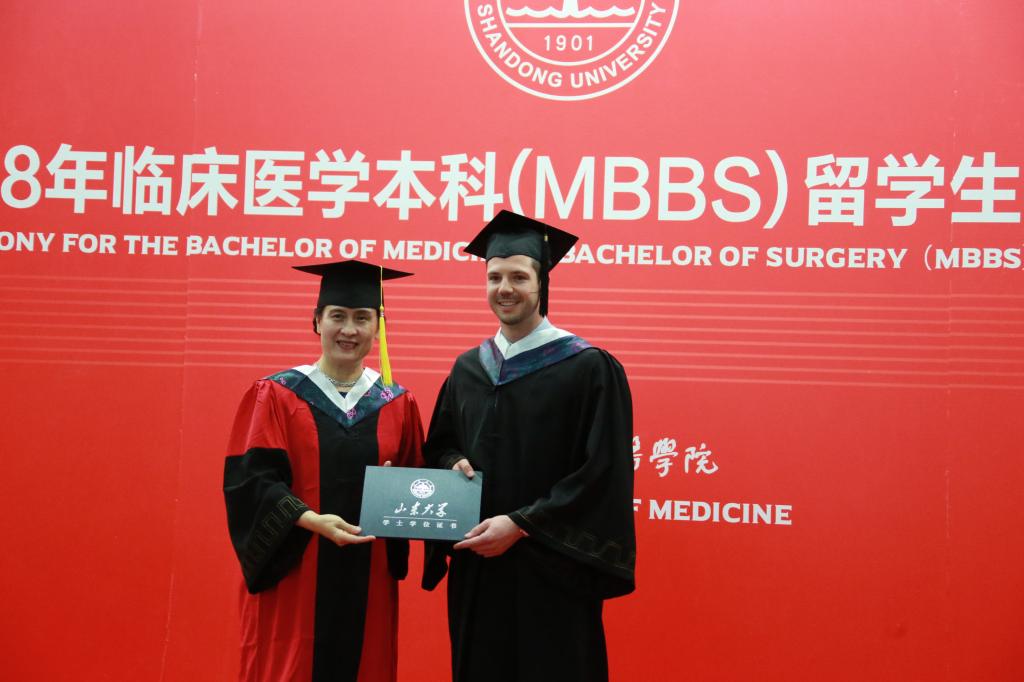 Graduation Requirements for International Students of MBBS Program



Graduation requirements

Content

1

Length of schooling

MBBS' length of schooling is 6 years, with a maximum of 8 years (excluding suspension)

2

Clinical rotation

Completion of an rotation of 48 weeks or more at an affiliated/teaching hospital of Shandong University

3

Professional courses

Passed all exams and obtained ______ credits and above

4

General and elective courses

The general education courses are qualified, and the elective courses must be completed with ____ credits or more

5

Chinese language

Pass HSK4 before the rotation

6

Graduation exam

Pass the exam

7

Average score

(from 2022)

If the average score is less than 70 points, the degree certificate cannot be obtained, only the graduation certificate can be obtained.

8

Performance at School

Students who have record of punishment twice and above or record of demerit cannot obtain a degree certificate.

9

Fees

Pay the tuition fees, accommodation fees, etc.

10

Other requirements

No other issues that do not qualify for graduation
The Cheeloo College of Medicine(CCOM) aspires to be one of first-class educational entities worldly given its 150 years of endeavor and success in medicine. The history of the College can be traced back to 1864 when Mr. Calvin Wilson Mateer and his wife establish the Boy's Boarding School in Dengzhou, i.e. Penglai in Shandong Province.
CCOM now have seven schools, namely, School of Basic Medical Sciences, School of Clinical Medical Sciences, School of Stomatology, School of Public Health, School of Pharmaceutical Sciences, School of Nursing, School of Health Care Management, four affiliated hospitals --Qilu Hospital, Second Hospital of Shandong University, Reproductive Hospital and Dentistry Hospital, nine non-affiliated subordinate hospitals and educational hospitals and high-level medicine academy, which form integrated teaching and research framework.
CCOM is in charge of integration, co-ordination and management of medical education, fully followed the rules of higher education and medical education, in line with international medical education development trends, China's national law, and medical education management and operating systems of SDU. Furthermore, it enhances both integrity and systematic of clinical medicine fields, other medical related fields, and affiliated hospitals, and promoted the full coordinated development on medical career.
CCOM now provides 4 national key disciplines: Human Anatomy and Embryology, Internal Medicine, Obstetrics and Gynecology, Epidemiology and Health Statistics; 1 national key cultivation discipline: Medicinal Chemistry; 2 national engineering and technological research centers: National Glycoengineering Research Center and National Assisted Reproductive Eugenic Engineering Technology Research Center ; 1 national key laboratory cultivated base founded by the ministry of Shangdong government: National key laboratory of Cardiovascular Remodeling and Function;12 provincial key laboratories.2 ESI disciplines-clinical medicine of pharmacology and toxicology in CLHSC strode top 1% of the world in both academics and contributions, and they will continue to be ranked even higher in a stable process.
1864 Tengchow, Boy's Boarding School was founded by Calvin Wilson Mateer

1876 Tengchow, the School was renamed as Tengchow College
1883 Tengchow, James Boyed Neal launched medical education in Tengchow College
1883-1911 Tengchow, Tsingchow, Tsinan, Zouping, various medical colleges were established around Shandong Province by American Presbyterian Mission and English Baptist Missionary Society
1903 those missionary medical colleges combined together to form Shantung Union Medical College
1911 Jinan, Shantung Union Medical College moved all its campuses to Jinan
1917 Jinan, Shantung Union Medical College became the Medical School of Cheeloo University
1932 Jinan, Shandong Provincial Medical School was established
1944 Huainan, New Fourth Military Medical School was founded
1947 Linyi, New Fourth Military Medical School was renamed as North East Norman Bethune Medical College
1948 Jinan, Shandong Provincial Medical School was renamed as Shandong Provincial Medical College
1948 Jinan, Shandong Provincial Medical College merged into North East Norman Bethune Medical College
1949 Jinan, the united School was changed back the name as Shandong Provincial Medical College
1950 Jinan, Shandong Provincial Medical College was renamed as Shandong Medical College
1952 Jinan, the Medical School of Cheeloo University incorporated into Shandong Medical College
1985 Jinan, Shandong Medical College was renamed as Shandong Medical University
2000-now Jinan, the present School of Medicine evolved from former Shandong Medical University after the consolidation of Shandong University, Shandong Medical University and Shandong University.